NUDE YOGA & TANTRA MASSAGE RETREAT IN SPAIN 20 – 28 August 2022
nude yoga, partneryoga, orgasmic meditation, movement and tantra & erotic massage
You are most welcome to join us for our annual YOGA and TANTRA MASSAGE retreat in the beautiful village of L'Alzina, tucked away in the heart of Catalonia, Spain. We will guide you through various practices to introduce you to the wonders of yoga and tantra massage in a loving and respectful environment. We offer physical and spiritual teachings through yoga postures, breath, meditation, movement, dance, touch and massage so that you can better understand yourself and other men. We start in Barcelona and offer you two evening yoga and meditation classes at TragantDansa. The rest of those days you are free to enjoy Barcelona and the beach. On Monday we leave to the countryside to TragantCamp and come back to Barcelona on the next Sunday after breakfast, (back in Barcelona around 1pm). It is possible only to join the retreat in Tragantcamp. If you are new to yoga and tantra or want to deepen your practice, this is the retreat for you.

Studio TragantCamp
Location
TragantCamp: www.tragantdansa.com
Housing: www.leradelrovira.com
Data
20th of August till 28th of August Summer – 2022.
We arrive in Barcelona on the 20th and get settled in during the afternoon in time for a first nude yoga class in TragantDansa.com at about 6pm. After the class we gather for a drink and some tapas. The next day we have a second nude yoga class at 6pm. We stay in Barcelona till Monday morning the 22nd and leave together by taxi from Barcelona for a week to the countryside at TragantCamp, a brand new space since summer 2015. We come back together on Sunday the 28th of August after breakfast and arrive in Barcelona at 1pm.
Program
This is a full program retreat full of unforgettable workshops and classes with some free time mixed into the schedule so as to have a little down time also. You have a very experienced teacher with a wondrous array of talents guiding you through a stimulating week, connecting inwards and outwards. Something you will never forget easily. Our quiet evenings are usually spent relaxing or talking, chanting or stargazing. Classes/workshops will be in English and Dutch, and can be translated in German.
General structure of the day: Subject to change
8.00 meditation
8.30 nude yoga, yang.
10.00 breakfast
11.30 workshop movement and massage
14.00 lunch
16.30 workshop erotic and tantra massage
18.30 nude yoga, yin
20.00 dinner
Costs
1090 €
For this price you will receive 2 yoga classes at TragantDansa in Barcelona.
At Tragantcamp
3 delicious meals daily, all yoga and meditation classes, workshops, guided tour, lodging in rural house www.leradelrovira.com with a swimming pool. The first 10 participants stay in the rural house. The rest will sleep in a big dormitory across the street above the dance studio. We offer an early bird price for €990 if you register before July 1st. Not included are all travel costs and lodging in Barcelona for 2 nights.
Registration
Secure your place with a deposit of €275. Fees must be paid in full by 1st of August.
Refund policy
Once payment has been made, cancellation with refund or exchange may occur up until 4 weeks prior to the start date, with a 20% administration fee deducted. Within 4 weeks of start date, no refund or exchange will be given. We will not refund or give credit for any missed sessions. Fees are refundable for medical reasons with a medical note, and as a result of any changes or cancellations on our part.
It is with much enthusiasm that we look forward to sharing this magical time with you in Spain.
February 5-12, 2023. BALI
2nd Annual Men's Naked Yoga and Tantric Massage Retreat in Bali
This retreat is especially tailored for men who are interested in learning how to work with their physical, emotional, spiritual and sexual energies to have a more fulfilling life. We will work with breath, sound and movement to open the body, heart and mind so the energy, or prana, can flow more easily throughout the body. We will accomplish this through a daily yoga practice, different massage techniques, meditations and great vegetarian food. You will learn how to surrender into the present moment and become fully embodied. The ultimate purpose of our journey together this week is to feel more free, happy and in harmony with your true essence. So, join Francis and Tommy, two experienced yogis, at this fabulous retreat venue in the Balinese mountains; the perfect place to rediscover yourself. Plus, you will make new friends and leave more relaxed and confident. For those of you who do not know Franscis you can check out his website www.onestudio.nl
What's included
7 nights accomodation at Sarinbuana Ecolodge http://www.baliecolodge.com plus tax and service
3 vegetarian meals a day; coffee, tea, juice, mountain spring water
6+ hours of Yoga, massage, meditation, discussions per day with two experienced teachers
Transfer from Seminyak Villa to the lodge and then to airport upon completion
A typical day's schedule (subject to change based on the group's needs)
07:00 Meditation, sitting or walking
07.30 Hatha yoga
09.00 Vegetarian breakfast
10:30 Workshop; movement, touch, massage
13:00 Vegetarian lunch
14:00 Free time; nap ,read, forest and stream bathe, swim in the pool
16:00 Tantra massage workshops
19:00 Vegetarian dinner
22.00 Bedtime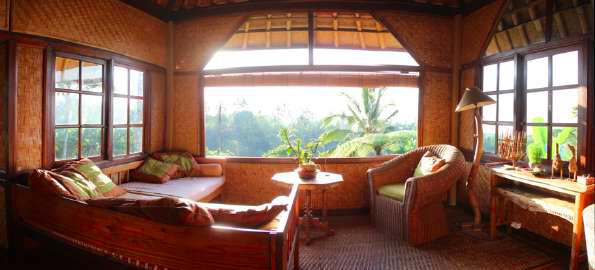 We will begin to assemble at a Villa near Seminyak (to be determined) on Friday February 3rd to Saturday February 4th (not included). This will give us a chance to unwind, relax and get to know each other. On Sunday February 5th we will depart for the Ecolodge together in a bus/cars (included). It is about a 2-3 hour drive to the lodge.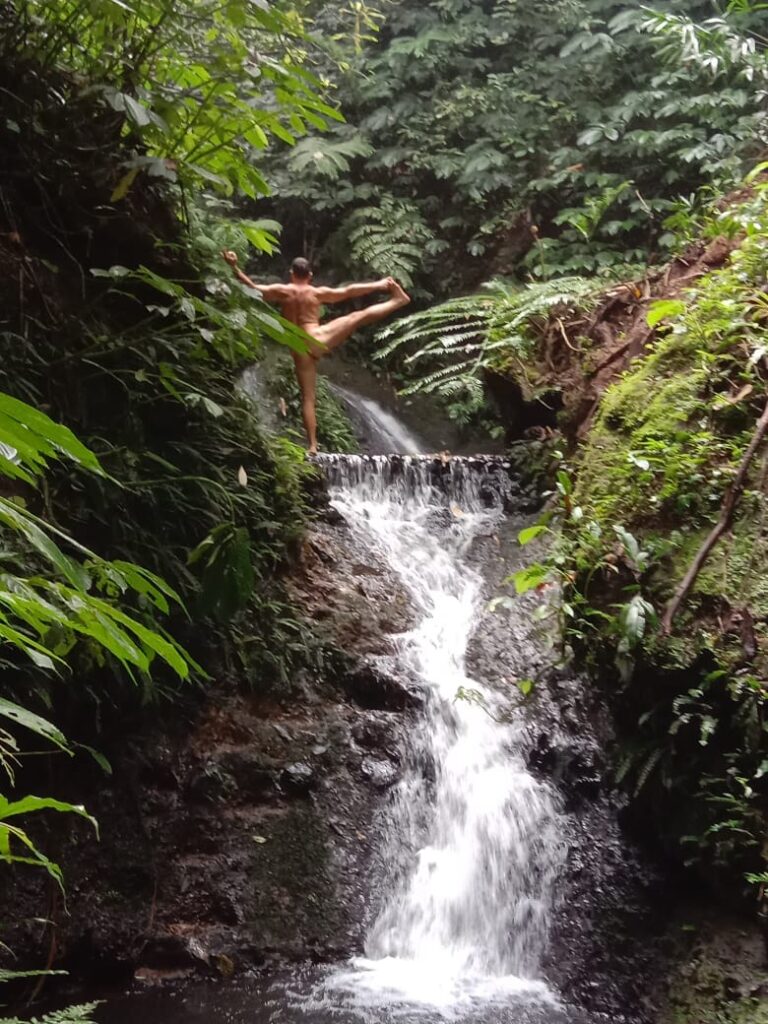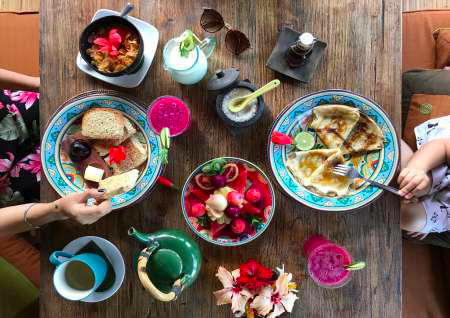 Barcelona, Spain. August 21 to 30, 2021
Retreat highlights
Tantra and erotic massages
Daily nude yoga and meditation classes
2 evening classes, one on Saturday and one on Sunday in Barcelona at TragantDans
3 delicious meals daily (vegetarian and some fish)
7 nights accommodation in the countryside
One trip to the nearby village
Water and tea
https://www.onestudio.nl/workshops-retreats/summer-retreat-in-spanje/